We had a nice Hanukkah party Sunday night. My step-mom made her usual yummy brisket and latkes.

Here is the majority of my haul. I also got a picture my step-sister made, a calendar and an Amazon gift card. My step-mom also made a gorgeous, colorful scarf.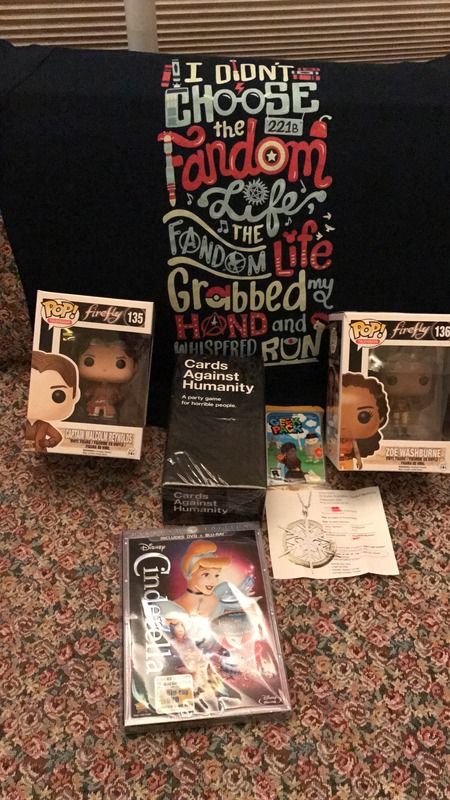 Yesterday we walked over the shopping street a few blocks away and after a stop at Starbucks, wandered around the independent bookstore. They have a fun way of naming the sections.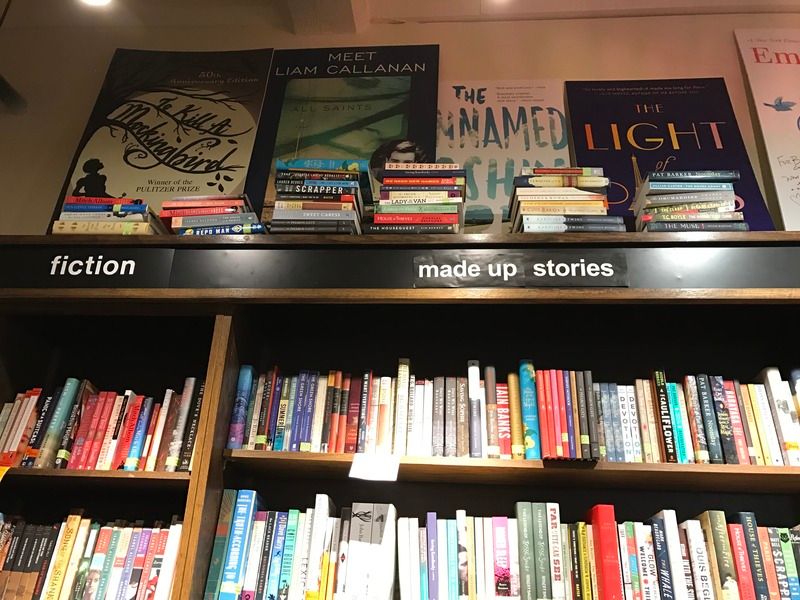 I picked up copies of the first thee books in the Miss Peregrine series for $7.99 each.

In the afternoon we went to see Rogue One. I liked it much more than I expected to. Without being spoilery, I really liked how it fit into the overall saga. After the movie I got my Rocky Rocco's pizza fix.

Today we're going to an art museum that features Wisconsin artists. The featured artist does photo-realism paintings.